Happy New Year 66 To all "Mahanakorn" students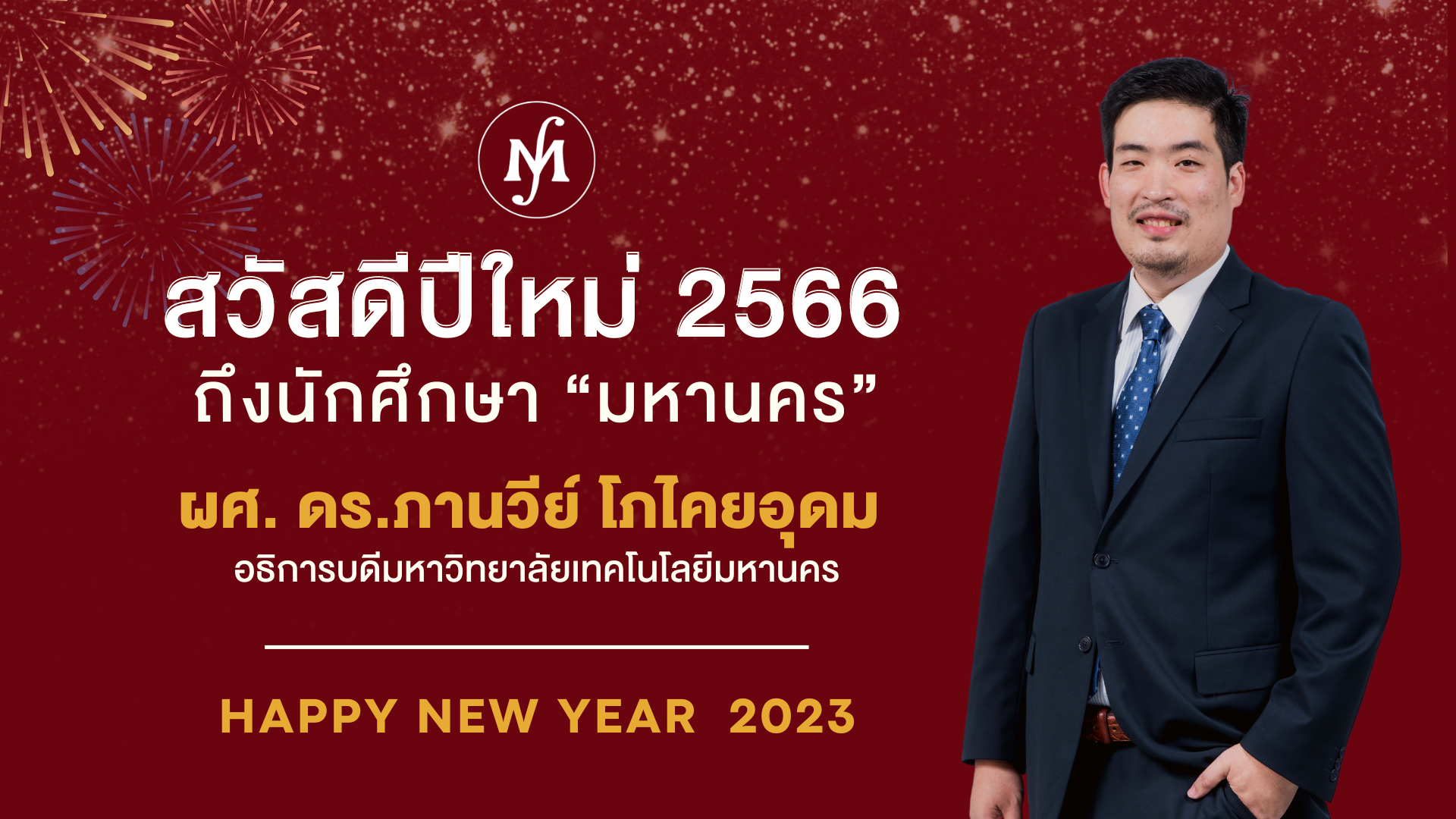 DATE 1st January 2023
TIME 08:00
A fresh era has started. With the exchange of difficulty, our goal of success will be set more clearly. However, these can be earned through being diligent and earnest.
May you spend each and every second of your life in the city that is most valuable. The desire to learn, desire to study, desire to do anything. Choose a time to chat or consult the with a member of the faculty. Because Mahanakhon's goal is to produce a new generation of graduates with wide-ranging perspectives. You need to have a way of thinking about things that respect the environment. Let "Mahanakhon" transform you into a new version of yourself during every work process.
May you be healthy and eager about learning new things.
Asst. Prof. Dr. Panavee Phokaiyaudom
President of Mahanakorn University of Technology